How to Make Buttercream Frosting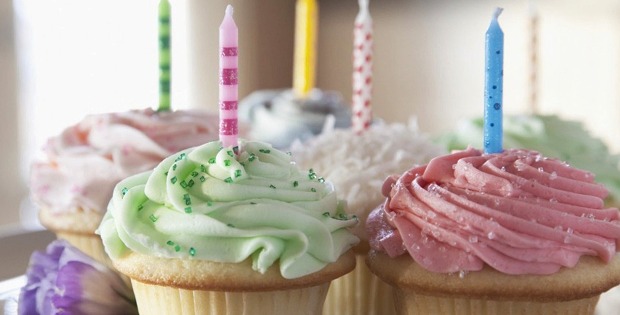 |
A Must-Have Recipe for Cakes and Cupcakes
A quick, creamy buttercream frosting is well worth the effort. It adds a lovely finish to cakes and cupcakes and a sweet layer in the center of layer cakes. The base is butter (hence the name) and holds up well. Its mild sweet flavor goes with just about any cake, unlike tangier cream cheese frostings that pair best with cakes that include fruit or vegetables (like carrot cake).
You can flavor a buttercream frosting by adding chocolate, strawberry, coffee or many other flavors and can add a bit of food coloring to change the color and funfetti or other sprinkles to decorate it. A good recipe for buttercream frosting is a must-have for any home baker!
Step 1: Gather your ingredients

For a two-layer 8- or 9-inch round cake,* you'll need:

3/4 cup butter
2 pounds sifted powdered sugar (about 8 cups)
1/3 cup milk
2 teaspoons vanilla
Milk
Food coloring (optional)

*Halve the recipe to frost the top of a 13x9x2-inch cake.

Step 2: Prep your ingredients

Soften the butter by bringing it to room temperature. Soft butter will ensure that it easily blends with the other ingredients, giving you a smooth frosting. Meanwhile, sift the powdered sugar.

Note: Never used melted butter when a recipe calls for softened butter. The frosting will not mix properly and the texture will thin out and act as more of a glaze than a thick, luscious frosting.

Step 3: Cream together ingredients

In a large mixing bowl beat the softened butter with an electric mixer on medium speed until smooth. Gradually add 2 cups of the powdered sugar, beating well. Slowly beat in 1/3 cup milk and the vanilla. Gradually beat in the remaining powdered sugar.

Step 4: Beat frosting to spreadable consistency

You want a frosting that will spread effortlessly. If the frosting is too thick, beat in additional milk, 1 teaspoon at a time, until you reach a thick but spreadable consistency.

Make sure the milk is fully incorporated before adding the next teaspoon: Just a teaspoon or two is sometimes all you need to go from too stiff to the perfect texture. If your frosting gets a bit too soft, put it in the refrigerator for a few minutes or stir in 1/4 to 1/2 cup more powdered sugar to firm it up.

If desired, add a few drops of food coloring or flavorings (see the link below) to tint or flavor the frosting.
Click through to the complete recipe on BHG.com and learn how to add flavors to your buttercream frosting.