3 Laundry Hacks to Save Time and Money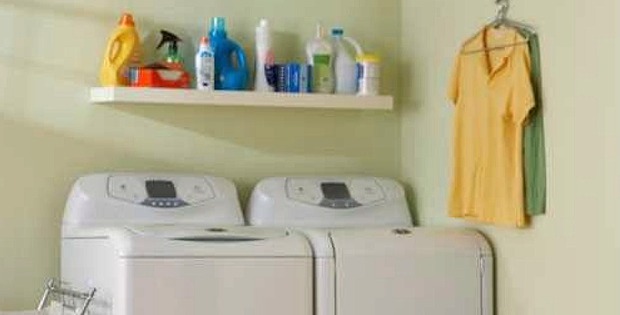 |
Don't Miss These Tips for Whiter Whites and Brighter Colors!
Unless you love your laundry room and enjoy doing laundry you're probably looking for ways to speed up the laundry process. Keeping whites white, colors from fading and clothes soft and fluffy can take way longer than it needs to. Here are some great hacks to make those jobs easier. In the long run you'll not only save on laundry time and the cost of special additives to keep things looking good longer, but you'll also save time and money replacing things that have faded or turned dingy.
How to Keep Whites Bright

Add a single aspirin to your machine load of laundry to keep whites from getting dingy. You can also add in 1 cup of baking soda as a natural brightener for whites and colors alike.

How to Keep Darks and Colors from Fading

To keep new, dark clothing from fading, add a cup of table salt to the rinse cycle to set the color the first time you launder.

How to Dry Clothes Faster (and Fluffier)

Speed up drying time and add extra fluff to bedding like pillows and comforters by throwing a few clean tennis balls into the dryer with them. The tennis balls will help to evenly distribute the down and increase airflow in the machine.
For 4 more tips visit allyou.com for the full list of laundry and stain fighting hacks.