6 Hacks for Pesky Cleaning Problems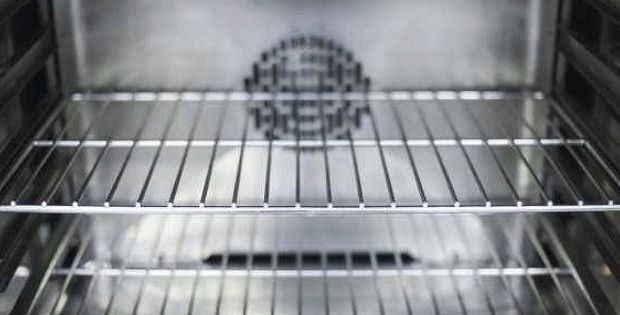 Sadly, there's more to keeping a home clean than dusting and tidying up. And, some cleaning projects require special know-how to get good results without spending a lot of time and frustration on them. Here are some great hacks for speeding up some of the most challenging cleaning chores. Just click through for the full instructions. Your home will love you for them!
Wipe away pet fur with a rubber glove.
Dip the glove in water, then run your hand over fur-covered couches, carpets or car seats to pick the fur up, no lint roller needed.
Banish faucet buildup with a lemon.
Dissolve that pesky mineral buildup and erase water spots with lemon juice.
Clean grimy oven racks with dryer sheets.
Soak the racks in warm water with a few dryer sheets for an hour, then rub the goop off.
Let ammonia clean the oven for you.
Pour half a cup of ammonia in a bowl, and let it sit in the oven overnight. Voilà! Crusty food falls away, and all you have to do is wipe down.
Fix burned pots and pans with baking soda.
First, boil water and white vinegar in the pan to lift off most of the burned food residue. Scrub any remaining bits with baking soda to erase completely.
Disinfect your mattress with vodka.
Yup, a spritz of vodka is said to kill odor-causing bacteria and disinfect. Just be sure to spray a light layer, and let the mattress dry before adding sheets.
Click here for the complete Huffington Post article with 5 more great cleaning hacks.