Every Cooking and Baking Substitution You Will Ever Need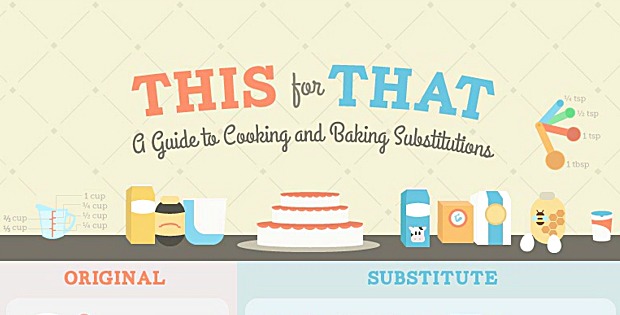 There's Even a Substitute for Chocolate!
There's nothing worse than running out of a key ingredient half way through the recipe! Rather than run to the store, pull out this handy substitutions guide from eReplacementParts.com.
It will be easy to find it when you need it if you print the guide and attach it to the fridge or inside a cabinet door. You'll be glad you did!
Click the infographic below for a version that can be enlarged for printing at full size.