6 Storage Mistakes and How to Fix Them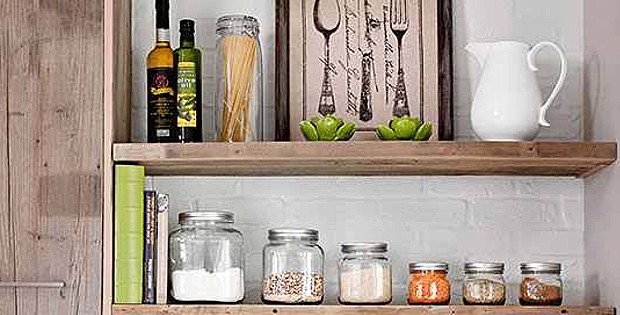 |
The more storage space the better, right? It sounds good in theory but having too much shelf space and storage containers in some areas of your home can cause your spaces to look cluttered rather than organized and homey. On the other hand, there are probably potential storage spaces you're overlooking or under utilizing, or that are hard for your family to access. Here are 6 common storage mistakes you may be making and how to fix them.
Insisting on Closed Doors

Storage doesn't always have to be hidden to be useful. Open shelves or doorless cabinets can help to ease access or allow you to develop a collection of well-loved items that are well-seen, too.

Discouraging Accessibility

If your family members can't reach what they need, they'll ask for help getting it — and be unable to put it back, too.  To solve that problem, include storage that's accessible for all: books on low shelves or racks, clothes at arm's length, and cabinets stocked with daily necessities.

Not Rotating Items with Use or Season

There's often a quick storage solution to overstuffed closets: Take out everything that's not currently in season. Those items needn't be transported to far-off rooms; under beds or on above-head-height shelves make good out-of-season storage spots.

Cluttering Up Your Drawers

There's a reason a junk drawer is called a junk drawer: It's usually the repository of all those things we don't want, or don't know how, to deal with.  And if you're not careful, all your drawers can quickly become clutter magnets. Instead, give yourself (and your junk drawers) a break, with organized spaces that rely on smaller trays, dividers, or other containers or bins.

Not Subdividing Storage

Even narrow closets or cabinets can quickly become a storage nightmare, with a hodgepodge of items with no order.  Luckily, bins, containers, trays, baskets, and the all-important labels can quickly restore storage calm. Subdivide by color or type of item, and label shelves, too.

Overstuffing Shelves

There's no storage rule that says every square inch of a shelf must be crammed full of stuff. In fact, that's a quick way to lose track of items and to create unwanted visual clutter. Instead, try alternating vertical and horizontal elements. If one section of a shelf has several books or containers, give the other side some visual breathing space with a photo or other collectible.
.